What are
Bouts?
Bouts are competitions that you can join, rate other photographers' in the bout and win.
Who can join?
Unless specified, anyone who takes pictures with any type of camera.
How to join?
Download our app, join any ongoing bouts for free or by paying entry fee.
Why entry fee?
Minimum entry fee to ensure right participants like you join.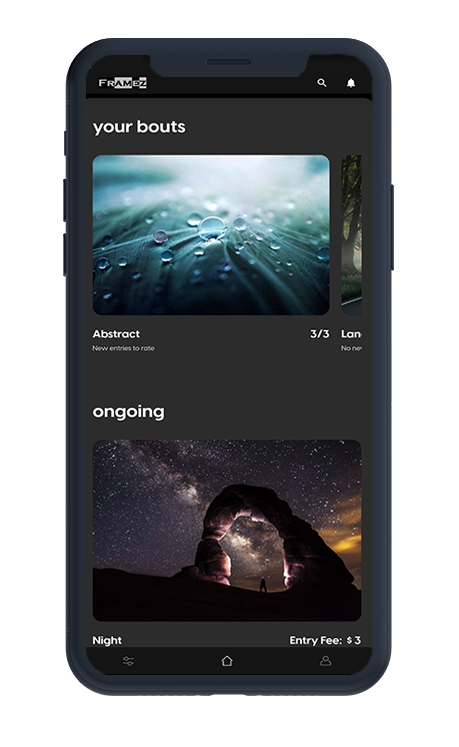 Framez Score
You get an overall framez score to boast with your friends.
You decide
Your engagement in the app decides your score and the winner.
No Jury
No hidden jury deciding the winner ensuring full transparency.